Join us in activities and the creation of a permanent endowment fund to support the needs of the greater Polson community
Our Vision:
We facilitate and invest in the development of a robust welcoming community where all have the opportunity to be healthy, educated, creative, productive and prosperous.
Mission:  The directors of the Greater Polson Community Foundation will: 
Promote philanthropy
Financially support initiatives that build our community
Collaborate and partner with others
Inspire community pride and unity
History
The Greater Polson Community Foundation was born from the desire to give something back to our community and from the example and accomplishments of other Montana community foundations. Our initial meeting, Dec. 15, 2007, was followed by an ambitious plan for the New Year to become completely organized before we introduced the foundation to the community. With guidance from the Montana Community Foundation (MCF), we evolved from a group of interested volunteers into a strong board of directors with a clear vision/mission. Donations from our board members allowed us to qualify for the total of $7500 in challenge grants from MCF. When our endowment reached $25,000, funds from the Lake County Community Foundation held by MCF, but dormant for many years, were transferred to our endowment. A presentation to the Polson Rotary Club, newspaper articles, a brunch attended by community leaders, and the establishment of a "Founders Circle" for initial donors resulted in donations totaling nearly $51,000 by the end of 2008. Our first grants were awarded in August 2009, and have been awarded once a year thereafter.
Latest News
---
Grant Writing Workshop dates announced
February 1, 2018
Greater Polson Community Foundation Announces New Grant Funding Cycle: The GPCF invites 2018 grant applications. The 2018 grant application deadline is Friday, April 27, 2018. Grant applications will be accepted from non-profit organizations with a 501c(3) status in the Greater Polson area. Grants from the Greater Polson Community Foundation can make a significant difference. A […]
Read More
---
Greater Polson Community Foundation celebrates 10th year!
January 18, 2018
Wednesday, January 10, 2018  – Missoulian POLSON — Ten years ago, Penny Jarecki happened upon a newspaper article about the good work a community foundation was accomplishing in Bigfork. It made her wonder why the same kind of thing wasn't happening in Polson. So, after some research and an encouraging visit with folks from the […]
Read More
---
Auction top bids provide BIG Moments!
December 5, 2017
Passion for Polson big ticket auction items provided jet setting adventures long after our 9th celebration was over. Jim & Barb Sohm were whisked off in a private jet to Spokane to enjoy an exclusive weekend of shopping and dining Dr. Nick & Coral Costrini were winners of the Denver Bronco get away, where Nick & his daughter […]
Read More
Latest Events
---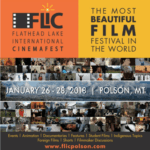 FLIC Premieres Winter Film Festival in Polson January 26-28, 2018
January 26, 2018
Need a Cure For Cabin Fever or a Break From Winter "Blahs"? Attend the 6th annual Flathead Lake International Cinemafest, Friday, January 26 through Sunday, January 28 where you can: • See 68 films from 15 countries: Australia, Canada, Croatia, France, India, Israel, Iran, Ireland, Italy, KOSOVO, Poland, Russian Federation, Tanzania, Turkey, and the USA […]
Read More
---
Polson Youth Soccer Scores GOAL!
October 26, 2017
  Polson Youth Soccer Challenge GPCF loves sports and kids! In 2015 Polson Youth Soccer Association asked us if we would sponsor one of the four new fields for a donation of $25,000. We decided that investing in PYSA was a great idea, and named the field Community Field in honor of, and recognition of […]
Read More
---
Riverside Park Murals to be Unveiled
September 14, 2017
From jumping and fishing at the dock, to jumping in the freezing water at the Polar Plunge, to watching fireworks on the Fourth of July, Riverside Park has been a place I have gone my whole life to have fun and I want to give back." These are the words of Cameron Decker who is […]
Read More