Flathead Lake International Cinemafest (FLiC)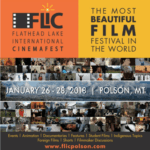 Because You Love Making A Difference

Polson Youth Soccer Challenge

GPCF loves sports and kids! In 2015 Polson Youth Soccer Association asked us if we would sponsor one of the four new fields for a donation of $25,000. We decided that investing in PYSA was a great idea, and named the field Community Field in honor of, and recognition of our amazing Polson community. In the fall of 2016 the GPCF Board learned that the PYSA was struggling to finish their beautiful new soccer complex. They needed to raise $84,000 to finish the work on their concession stand which had been partially funded by a grant from Rotary, complete the fencing, and grade the parking lot. We decided to offer them a challenge. If PYSA could raise $56,000 by August 4, 2017, our annual Passion for Polson dinner celebration, we would give them $28,000 to complete this phase of the soccer complex.
We are excited to report that the day of our event they were able to reach their goal of $56,000! PYSA has kids of all ages playing soccer on those four fields. They have hosted tournaments bringing teams from all over the state of Montana to play here which translates to an economic impact to the community bonus as spectators follow their teams. These spectators purchase food, gas, and lodging and love the beautiful views from the fields. The Polson Boys Soccer team has earned a spot in the state finals and we are thrilled to cheer them on!
Enthusiasm for the sport is growing in our community and it's a wonderful, healthy way to keep our kids active.
LOOKING BACK: First Grant Awards
A total of $468,600. has been contributed to meet needs in our community since grants were first awarded in 2009. YOUR gifts have made a real difference!!
In the first granting cycle, the Greater Polson Community Foundation received grant applications from 14 local non-profit organizations. GPCF was pleased to allocate $11,000 among the following nine qualifying organizations whose special projects share the goal of "Making Polson the Gem of Flathead Lake."
Health and Fitness
MISSION VALLEY AQUATICS – This grant provided funding assistance for printing the "Case for Support Folders," a marketing tool to complement their capital campaign.
ST. JOSEPH MEDICAL CENTER received funds to help remodel third floor space used for the weekly oncology clinic. This will make the space more accessible and comfortable for cancer patients and their families who come there for examinations and chemotherapy.
The Arts
SANDPIPER GALLERY was granted funding for the renovation of an adjacent room to expand the gallery and provide space for art-oriented workshops for children and adults.
MISSION VALLEY FRIENDS OF THE ARTS was granted funding to help with the renovation of landscaping around the John Dowdall Theater.
Culture
POLSON FLATHEAD HISTORICAL MUSEUM received funding to cover the cost of organizing an educational series in summer, 2010 to commemorate the 100 year anniversary of the opening of the Flathead Reservation to homesteading. The commemoration will include storytelling, educational programs, special events, exhibits, and tours.
POLSON CITY LIBRARY was granted funding for its communications plan to inform and educate the greater Polson area about the benefits of establishing a North Lake County Public Library District.